Navigating through The Human Experience
I would like for you to read the words of Solomon in Ecclesiastes 3.  As you read them, consider this one question: how many of these life events have you experienced in your life?
1 
There is an appointed time for everything.
   And there is a time for every event under heaven—
2 
A time to give birth and a time to die;
   A time to plant and a time to uproot what is planted.
3 
A time to kill and a time to heal;
   A time to tear down and a time to build up.
4 
A time to weep and a time to laugh;
   A time to mourn and a time to dance.
5 
A time to throw stones and a time to gather stones;
   A time to embrace and a time to shun embracing.
6 
A time to search and a time to give up as lost;
   A time to keep and a time to throw away.
7 
A time to tear apart and a time to sew together;
   A time to be silent and a time to speak.
8 
A time to love and a time to hate;
   A time for war and a time for peace.
For most of us, we have seen, or experienced, each and every one of these ups and downs. We have seen life given and taken. We have seen growth and decay. We have known both joy and pain. This is the human experience, an unending, and largely unalterable cycle of life. And yet, many are shocked, dismayed, and even destroyed when it happens to them.
We, as God's people, know better. We know that The Human Experience is part of this life, and it is our wisdom about it, and support in handling it, that defines us as God's people.
Can we do better than "Ups and Downs?"  I think we can. That seems so detached, so unemotional. I like to look at life as a cycle of being Broken and Repaired.  Most of the time, we go along just fine. But then, something happens. We experience something unexpected, unpleasant; and it hurts. We are cracked, broken or shattered. This doesn't happen often, but it does happen. This is not the end of the cycle. Immediately a new process begins: the process of repair. We start putting ourselves back together. We look to God. We pray and meditate and plan. We get stronger. We appreciate being whole again.
Should I be strong enough to do this alone? No. You were not built to be repaired by your own might. In fact, you may not have the might to do it, depending on what has happened. Yes, God will help you. But He has tools: beautiful tools. God has surrounded you with people, Christians, maybe family, and certainly friends. Get help. Ask for what you need, for someone to help fix you. And build relationships where you can both receive and offer the help to repair; because brokenness is inevitable for us all.
Can Coldplay be of assistance?  Why yes, I believe they can! I featured a verse from Coldplay's 2005 hit, "Fix You" in this week's episode.  I've been singing it all week!  Maybe you have as well. As discussed in the episode, it was written as a message of hope. Chris Martin wrote it for his wife, who had recently lost her father. I think the message can help us all. It hopefully inspires you to find someone who loves you and let them "Fix You."
To conclude this week's blog, I will type out the whole lyric set for the song. Give it a read. And then ask yourself two questions: 1) Am I broken and in need of help?  2) Am I the help that someone else needs?
When you try your best but you don't succeed
When you get what you want but not what you need
When you feel so tired but you can't sleep
Stuck in reverse
When the tears come streaming down your face
'Cause you lose something you can't replace
When you love someone but it goes to waste
What could it be worse?
Lights will guide you home
And ignite your bones
And I will try to fix you
But high up above or down below
When you are too in love to let it show
Oh but if you never try you'll never know
Just what you're worth
Lights will guide you home
And ignite your bones
And I will try to fix you
Thank you for supporting our program.  If you believe this blog can help someone you care about, be sure and click a link on the right to share it on social media or email to friends. Have an amazing weekend! And always remember: whatever you choose to do today in the name of the Lord Jesus Christ, excel still more.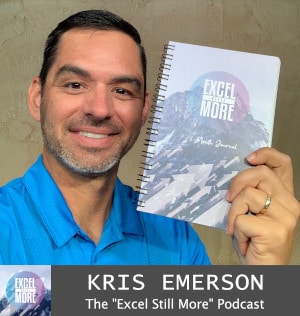 Consider Sharing This Blog Post